"I Am the Hope of the Universe!"

STOP RIGHT THERE!
This article,Phenix Lee, is the sole property of The Z-Meister, and cannot be mentioned, used or even edited, without my permission.
This page, Phenix Lee, is currently under construction. Please bear with the changes made by the author.
Phenix Lee

Info
Kanji Name
フェニックス リー
Romaji Name
Fenikkusu Rii
Viz Translation
Phenix Lee
Title
Unknown
Gender
Male
Age
Status
Active
Date of Birth
June 21st
Famiglia
Silvestre Famiglia
Partner
Unknown
Team
Silvestre Settimo & Guardians
Weapons
Box Animal
Flame
Summer
Blood Type
B
Height
5'7"
Weight
121 lbs.
Family

Unknown Father
Unknown Little Sister

Seiyu
Tomokazu Seki
Manga Debut
Unknown
Anime Debut
Unknown
"'"
—Zeon
Phenix Lee (フェニックス リー, Fenikkusu Rii)
Appearance
Edit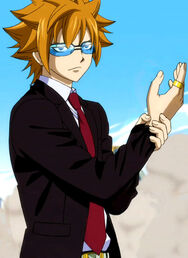 Personality
Edit
Plot Synopsis
Edit
Abilities and Powers
Edit
Natural Abilities
Edit
Physical Attributes
Edit
Ways of Combat
Edit
Dying Will Flame
Edit
Weapons and Equipment
Edit
Box Weapon
Edit
Box Animal
Edit
Other Equipment
Edit
Cambio Forma
Edit
Relationships
Edit
Relationships
Caules Silvestre
Blake Kristensen
Daimon Sakurai
Viorica Floresti
Axel Bernhardt
Eun Park
Ad blocker interference detected!
Wikia is a free-to-use site that makes money from advertising. We have a modified experience for viewers using ad blockers

Wikia is not accessible if you've made further modifications. Remove the custom ad blocker rule(s) and the page will load as expected.